Energy Management - Energy Efficiency System
WHAT ARE WE OFFERING
Provides an integrated approach to energy management systems development through consultation, education & training based on experience and knowledge.
Energy savings and/or provision of the same level of energy service at no cost (low hanging fruits), medium cost & investment grade.
Implementing energy-efficiency proposals & projects.
Offer energy services to final energy users, including the supply and installation of energy-efficient equipment and/or equipment retrofitting, maintenance and operation, facility management.
WHY ENERGY EFFICIENCY?
As global energy demand continues to grow, actions to increase energy efficiency will be essential. The technical opportunities are potential savings real, but consumers and utilities have so far been slow to invest in the most cost-effectives, energy-efficient technologies available.
The energy efficiency of buildings, HVAC and electric equipment, and appliances in use falls far short of what is technically attainable. HVAC, lighting and hot water & steam system utility energy efficiency techniques have great potential to narrow this gap and achieve significant energy savings. Some of the recent trends in energy efficiency technologies that have been successful and also used widely worldwide are: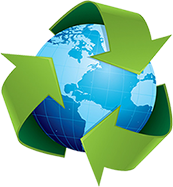 1. Energy efficiency oil free chiller with Magnetic Levitation Shaft
2. Energy efficient compressors
3. Energy efficient motors and pumps
4. Soft starters with energy saver
5. Variable /frequency/speed drives
6. Energy efficient transformers
7. Occupancy sensors & Energy efficient lighting controls
8. Energy efficient by using Building Energy Management System
OUR SCOPE
1. Site survey, preliminary, evaluation energy analysis and audits,
2. Energy management,
3. Identification of possible energy saving and efficiency improving actions
4. Technical & financial (ROI) presentation for client decision;
5. Comprehensive engineering project design, specification and implementation,
6. Operation & maintenance and facility management,
7. Energy and/or equipment supply,
8. Measurement & verification, monitoring and evaluation of the savings results,
9. Provision of service & product (HVAC, BMS, lighting, etc.)
ENERGY EFFICIENCY
HVAC / R System
Electric Motor
Compressed Air System
Lighting System
Building Equipment
Boiler
Energy Efficient Equipment
Building Envelope
ENERGY MANAGEMENT SYSTEM
Energy Management Gold Standard
Benefits of Implementing EMGS

Develop the systematic energy cost management for energy cost saving
Develop energy target and plan
Increase knowledge in energy management
Increase awareness for energy conservation
Reduce operation and maintenance cost
Get in touch with us
Drop us your contact details and we will get in touch with you to fulfil your service needs.
ISO – ENERGY MANAGEMENT SYSTEMS
Benefits of Implementing ISO 50001
1. Assist organization in making better use of their existing energy -consuming assets.
2. Offer guidance in benchmarking, measuring, documenting, and reporting energy instensity improvements and their projected reductions in greenhouse gas emissions.
3. Create transparency and facilitate communication in the management.
4. Promote energy management best practices and reinforce good energy management behaviors.
5. Assist facilities in evaluating and prioritizing the implementation of new energy-efficient technologies.
6. Provide a framework for promoting energy efficiency throughout the supply chain.
7. Facilitate energy management improvements for greenhouse gas emission reduction projects.
STANDARDS
ISO 50001
ISO 55001
BS 7750
ISO 14001
EN 16001
MS 1525

OUR REFERENCES
KeTTHA
Green Tech Malaysia
AEMAS
Suruhanjaya Tenaga
Asean Centre for Energy
AEE